Germany, The Netherlands, Malta, and Luxembourg Hold Historic Meeting on Cannabis
Officials from these European nations met a few days ago to talk about legalizing recreational cannabis, marking the first of what may be several other joint meetings that could include other countries later on.
Cannabis law reform is currently sweeping the European continent, though the United Nations prevents member states from legalizing recreational marijuana. However, the countries released a joint statement staying that while their meeting didn't end with major decisions, officials know that keeping a prohibitionist stance on marijuana is not going to be met without criticism. In addition, their statement says that it's the "first multilateral exchange" with the intentions of discussing how marijuana can be regulated for both use that is not medical nor scientific.

They added that the discussions were necessary for many reasons including ironing out public health risks posed by the black market, and determining solutions for law enforcement to better identify various kinds of cannabis products. Additionally, the statement emphasized the importance of reviewing current marijuana policies especially in the light of other countries recently changing their own drug policies.
Will South Africa Be The Next Major Player in The Global Cannabis Industry?
According to Cliffe Dekker Hofmeyr, a legal firm in South Africa, the nation has a good potential for being a major player in the global cannabis industry.

South Africa already enjoys a low agricultural production cost because of low labor costs and good environmental conditions, making it a prime destination for cultivating marijuana. Furthermore, South Africa has a great track record when it comes to innovating agricultural processes, medical innovation, and top-notch quality control for MMJ licensing. "Local production has been primarily geared towards raw cannabis flower and extracts for exports to foreign markets as bulk active pharmaceutical ingredients. Demand is set to increase as pharmaceutical product development pipelines approach commercialization globally," says the firm.
Last May 27, 2022, the Presidency issued a draft for public comment on the Country Investment Strategy (CIS). It indicates that marijuana is recognized as a legal and global traded agricultural commodity. The CIS adds that the state still has doubts when it comes to the use of marijuana recreationally and that it requires extensive research. "Considering South Africa's agricultural competitiveness profile, the CIS concludes that cannabis grown and processed for medicinal use is the most viable competitive sales channel to pursue at an industrial scale and that capabilities developed for medicinal production can be rapidly deployed to service recreational demand from either local or international markets," reads the draft.
"Accordingly, what is being prioritized is the development of a supportive legal framework which both streamlines export-scale production and opens up domestic market access through clear, sensible regulation of medicinal cannabis coupled with investment mobilization and enabling activity by the state," it adds.
Mayor of Brussels Calls for Marijuana Decriminalization
Philippe Close, Brussels' city mayor, once again comes forward urging for the decriminalization of marijuana. He thinks a national debate should be held, stating that cannabis legalization is needed to significantly reduce the violence that has been associated with drug trafficking.
Close told Le Soir, a French language newspaper, that there have been 22 shootings in Brussels since the year started, all of which have been tied to drug trafficking. "I have no doubt that after the publication of this interview, I will be accused by some of being a great promoter of drugs, or being laissez-faire. But I am addressing societal problems," he says. "Let's have a calm debate. I am convinced that by taking cannabis out of the criminal field, we can focus on addressing the trafficking of hard drugs," he adds.
Marijuana continues to be the number 1 consumed illicit drug in Europe but that won't stop, so it's up to nations to decriminalize it and address the black market instead.
According to Close, Brussels is already working on the drug trafficking by cooperating with both the federal and Antwerp police. "But believing that we are going to solve a problem – drug addiction – only through police repression, doesn't work. We have to get away from this hypocrisy," he said.
He believes that a national drug plan is necessary so that all actors involved will cooperate with the federal government. Close also reiterates that what he is doing is not the promotion of marijuana but rather the management of the drug.
Ireland Court Challenges Ban On Goods With THC
Andrius Rogusas who, on October 2020, brought in cannabis oils from Slovenia, has challenged Ireland's legal ban on any products that contain THC.  The cannabis products were confiscated by Customs because they were banned even if the items were produced legally in another European country, with under 0.2% THC.
Mr. Rogusas, represented by Stephen Faulkner BI and Derek Shortall SC states that the 1977 Misuse of Drugs Act's outright ban on all items with any level of THC contradicts the European laws regarding free movement of goods. He adds that a Courts of Justice decision in the European Union permits products with under 0.2% THC to be produced and sold within the continent. Because of this, it should not be possible to completely ban any product even those that have THC. However, he acknowledges that the ban of THC goods can only be done on the grounds of public health, backed up by assessments and scientific data.
Unfortunately, his claims were denied; since THC is a controlled substance by the State, they have the full liberties of prohibiting it.
Mr. Rogusas' claims are one of many challenges that have been brought to the courts regarding the State ban on THC products.
MORE ON EUROPEAN CANNABIS NEWS, READ ON…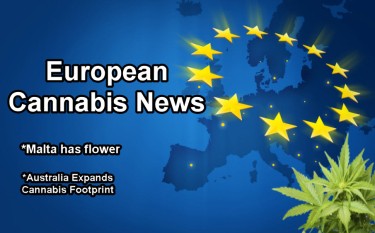 EUROPEAN CANNABIS NEWS UPDATE, WHERE IS MALTA NOW?
OR..