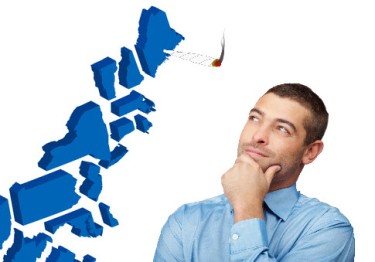 Majority of Mainers Obtaining Cannabis Legally
According to the state report, the growth and development of the legal cannabis market in Maine has supplanted a larger percentage of illegal ones. As it stands, the state Office of Cannabis Policy (OCP), through a survey conducted, concluded that most Mainers buy their cannabis from legitimate dispensaries.
The survey revealed that about 64% of cannabis consumers in the past month have purchased cannabis products from legitimate stores. On the other hand, 36% were confirmed to buy cannabis products from illicit sources.
The survey also indicated that 6% of respondents who use marijuana every month bought exclusively from state-approved dispensaries. Meanwhile, respondents who bought exclusively from illicit sources were about 1%.
The agency, via the survey, also discovered that the state has an excess supply of medical cannabis just one year after sales of recreational cannabis kicked off in Mainers. Comparatively, for every $6 supply of medical cannabis, there's approximately $1 demand to $2 supply of recreational cannabis to about $1 in demand.
The excess supply experienced in the medical marijuana market is even though 33% of consumers who bought cannabis products at medical caregivers or dispensaries and 54% of consumers who bought cannabis from home-based caregivers do not have a medical cannabis card.
In-Depth Survey Analysis
According to the findings made by the OCP, taking into account when the very first recreational cannabis store opened in Maine, the state's illegal cannabis market has shrunk greatly compared to other states. This implies that Maine is more effective at restricting the illegal market at a considerable rate compared to other recreational cannabis legalized states.
The report also featured how market dynamics, health outcomes, and cannabis consumption differed by geographical location and other distinct variables. The study also discovered that the existence of a recreational cannabis store in a user's ZIP code may assist them to find cannabis at a discounted price from the legal market.
According to the respondents who bought cannabis from legal cannabis stores, they did not experience any negative health demeanor like DUI or cannabis use disorder. Meanwhile, these kinds of behaviors are reported to be exhibited by users who purchase cannabis for illicit markets.
This OCP's survey is the first of its kind, enlisting about 2,000 respondents across 262 ZIP codes within the state. The survey was carried out in collaboration with Advocates for Human Potential Inc., spearheaded by Michael Sofis, consumption behavior and cannabis-demand researcher.
According to Erik Gundersen, the Director of OCP, the agency is pleased to publish the report which highlights the achievements and success of Maine's recreational cannabis market. He added that the conclusions in the report suggest practices and policies that preserve and promote public health safety. An initiative that will allow legal cannabis businesses to compete.
So far, there are about 90 active recreational cannabis shops across 34 cities within the states. In 2022, retailers achieved a feat of $82 million in recreational cannabis sales compared to the $4.3 million figure of 2020. So far this year, records have shown that recreational cannabis sales in Maine have reached about $51 million, already surpassing the state past last year's achievement.
According to Sofis, the findings and conclusions of the report indicated that the establishment of the cannabis recreational market in Maine should be deemed a success. Especially in the area of cannabis policy, and public health safety.
The survey also shed some light on cannabis users' THC consciousness. The survey revealed that among consumers who have used cannabis in the past month, 28% do not have a clue about the product's THC content they bought. Another 9%affirmed that the product they consumed had a THC content of more than 50%. Meanwhile, 11% said between 25-35%, 4% affirmed 35-50%, another 4% claimed less than 10% and 8% claimed between 10-15% THC. 
As regards the preferred cannabis products among Mainers, flower ranks first with 82% of the respondents claiming to have purchased it in the last month. Edibles followed next at 58%, then concentrated at 41%. Other preferred products include Lozenges (7%), tinctures (17%), sprays, balms, creams and topical (21%) others (11%)
Cannabis reforms in Maine
The end of 2016 saw Maine become the first state along the East Coast of the United States to legalize adult use of marijuana. After what seemed like an unending drama from the exGovernor Paul LePage who rejected several legislative attempts to establish the legalization proposal approved by the voter — including some bureaucratic delays — recreational cannabis was eventually legalized and ready for business in 2020.
Since recreational cannabis legalization, the state has gone on to break various sales records as consumers continue to adjust to the legitimate cannabis marketplace.
Apart from the recreational cannabis market established in Maine, the state is also developing its medical cannabis market. Maine initially legalized medical cannabis in 1999 via a referendum. In 2009, voters set up a medical cannabis program and a legitimate distribution channel which kicked off in 2010. Subsequently, the first medical cannabis dispensary was launched in 2011.
Since it was founded, Maine's medical cam bid programs have developed from being just a small industry with 600 caregivers and 8 dispensaries to about 3,000 caregivers and 13 dispensaries. Maine's medical marijuana market has grown greatly. As a matter of fact, medical cannabis was said to be Maine's most lucrative product of 2020.
Industry overview
Legal cannabis dispensaries are scattered across Maine offering citizens safe cannabis products compared to the illegal market. Presently, recreational cannabis sales carry an excise tax rate of 10% and a standard sales tax of 5.5% in Maine. However, sales of medical cannabis are not taxed.
On the other hand, legal cannabis farmers pay an excise tax rate of $335 per one pound of flowers, $1.50 per one pound of cannabis seedlings, $0.35 per one pound of cannabis seeds, and $94 per one pound of cannabis trim.
Conclusion
Expectations are high for Maine's legal cannabis market as records have shown that recreational cannabis sales in the state have reached about $51 million, already surpassing the state's previous year's achievement. With more Mainers expected to turn to state-legalized dispensaries to get their cannabis products, many expect the present figure to double before the end of the year. 
MORE ON MAINE WEED, READ THIS..
CANANBIS MAY BE THE FUTURE OF MAINE TOURISM, NOW!
OR..